08/03/2022
FREE - WEBINAR - POWER OF CONNECTION - Aug 18th
ICCFA - Webinar Series
WEBINAR - POWER OF CONNECTION - Aug 18th at 2:00PM ~ brought to you by the ICCFA Webinar Series.
During this insightful presentation, Phil Zehms will share his thoughts on the importance of creating intentional and meaningful connections during the Pre-Need and At-Need Marketing process. Attendees will be given the tools for creating relationships and learn that this can be what makes or breaks a successful and lasting connection with clients. A deathcare professional for over 20 years, Phil feels that customer service is a big part of his professional background and has had a variety of experiences in Pre-Arranged and Immediate Need Funeral and Cemetery Services including burial and cremation services.
Click Here for more information and to Register for the Webinar
~~~~~~~~~~~~~~~~~~~~~~~~~~~~~~~~~
WE NEED YOUR HELP...... One of our members is searching for the AD/VIDEO that was used during a convention presentation that they attended. This effective CREMATION THEMED video contained a football, kids playing with the football, that unknown to them, contained cremated remains. Should you know who or where we can obtain a link or information regarding this AD/Video, we would be grateful for your help. Please email the GCA office at www.gacemeteryassoc@gmail.com Thank you so much for your help.
~~~~~~~~~~~~~~~~~~~~~~~~~~~~~~~~~~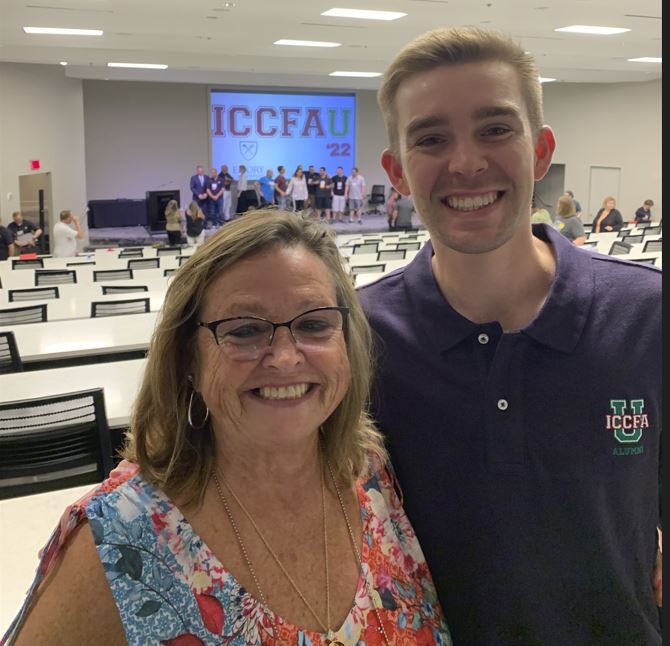 CONGRATULATIONS...... Please help the GCA congratulate our very own Pierce Dempsey for his recent graduation from the ICCFA University along with Cindy Hulsey and Clift Dempsey on their completion of their 5th year at the ICCFA University. Career and self growth is such an important part of the cemetery profession and there is no better place than the ICCFA University to experience the several college options to achieve it. AND - it happens annually right here in Georgia !!